The Company M/s. Cott-tex associates has established on the year of 2004 Trade License Number: 100990, TIN Number: 182-101-0462/SA-60, VAT Registration No. 5111047103 Area 50301 and engaged on the filed of Indenting. From the beginning it has been working as an Exclusive Agent of world renowned Textile Machinery manufacturer/ supplier to sale and after sales service of the machinery and spares parts business in Bangladesh market.
Activities
At this moment Cott-tex associates are engaged in the filed to supply, installation, and commission and after sales service for the Capital Machinery of following supplier/manufacturer: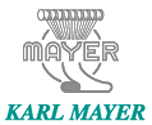 Karl Mayer is one of the largest group of companies in the world and it has several manufacturing plants with supply & service facilities over the world like Karl Mayer GmbH, Germany, Karl Mayer AG, Switzerland, Karl Mayer Rotal, Italy, Karl Mayer Ltd., China and Karl Mayer (HK) Ltd., Hongkong. Cott-tex associates has been selling the Machinery and spares parts from all above of the manufacturer and providing after sales service exclusively with their strong service team of Karl Mayer and its sister concern.

Margasa is one of the renowned manufacturer for Textile Recycling Machinery for regenerated fiber from the garments clips and the spinning waste by their straight of art machineries. Cott-tex assosciates are the exclusive agent to sale and after sale service of their all machinery and spares. We can also capable to offer complete Spinning Plant & Technology to produce recycle yarn.

West River is one the renowned Air Condition / Humidification plant / equipment manufacturer and supplier in Taiwan. Cott-tex associates has been selling and providing after sales service the plant and spares as an exclusive agent. we already supplied 26 complete to our renowned customer in the cotton spinning, weaving and knitting in Bangladesh market.

CTMTC is the largest company in China has been engaged sale and after sale service for its sister company like JINGWEI Textile Machinery co. Ltd, for Cotton/ Polyester Textile Machinery, Zhengzhou Textile Machinery Co. Ltd for Chemical Fiber machinery etc. We are the representative for Bangladesh market in favor of CTMTC to do the business in favore of them as an agent. We already supplied good number of machines to our renowned customer.

From the beginning Cott-tex associates is engaged to sales the Raw Cotton to various spinning factories from various growth of cotton.
---
OTHER ACTIVITIES
With the experience & strength of Cott-tex associates we have explore our business activities in different area with established of its different Sister company.

We have started export business under this company from 2009 Christian Era. As the concern of Wastage and think about World Natural disasters from the beginning we are conscious about re-using the wastage. And we started to export Waste Cotton, Textile Waste, Garments Waste, Jute Waste to Europe, USA and Asia which help us to serve & save the nature as well as country by earning foreign currency.

From the Recycling concept we established a Spinning Project on 2010 to produce Condenser Yarn from the Recycling of Garments Clips in different color. Now a days we are producing world class Condenser/ Recycling Yarn as per customer requirement and exporting to different committed buyer in abroad and in house. We can produce different color of Cotton & Blended Yarn from Ne. 3/s up to Ne. 20/s.